Our hockey program, which has been in operation since 1997, has helped develop hundreds of players over the past 20 years. Our experience has shown that the best athletes make the best hockey players. Our cutting edge programs focus on enhancing athletic ability to improve on-ice performance and prevent injuries.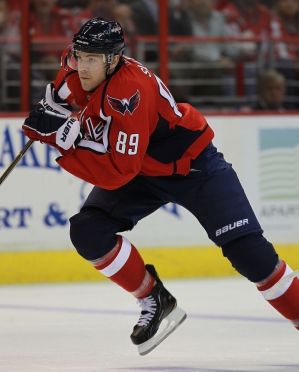 PERIODIZED TRAINING
Every player who trains with us begins with our professional fitness assessment to determine their strengths and weaknesses. This also allows us to monitor your progress throughout the program. After completing testing, you can choose between a 3-day and a 5-day per week program. If you live out of town, you can simply sign up for our web-based individual coaching, access your program via Teambuildr and train wherever is convenient for you.
What has made our programs successful is the "complete" model approach we use to train athletes with continuous monitoring. All programs include developmentally appropriate strength training, aerobic development in addition to speed and agility. Our model promotes the greatest gains in aerobic conditioning, strength, speed, and agility. Periodized programming reduces over training, injury, and burnout.
Our facility is designed to accommodate sport specific training for hockey and our location at SAIT allows us to utilize the tremendous facilities that SAIT has to offer. It's the only facility in Western-Canada that has an exclusive Physiology Lab for testing athletes (VO2max, Wingate, Critical Power, Flexibility and Body Composition etc).
ON ICE SKILL DEVELOPMENT
During the months of July and August, Peak offers skill sessions at SAIT Arena focused on individual skill development and transferring concepts learned in the gym to the ice.
Coaches: Tyler Sloan (Former NHLer and Assistant Coach for the University of Calgary Dinos Men's Hockey Team) & David Nippard (Current player for the SAIT Trojans Men's Hockey Team).
LEARN.TRAIN. ACHIEVE.
Learn: how to train effectively and safely
Train: with a program designed to make you a better athlete and hockey player
Achieve: your goals through hard work and commitment
In Partnership with Global Sport Academy and STIX Hockey Academy.