News, reviews and updates.
Peak Power Weightlifting Club
Posted on: February 3, 2017
Location: Peak Power Sport Development
2017 Summer Hockey Registration NOW OPEN!
Posted on: March 28, 2017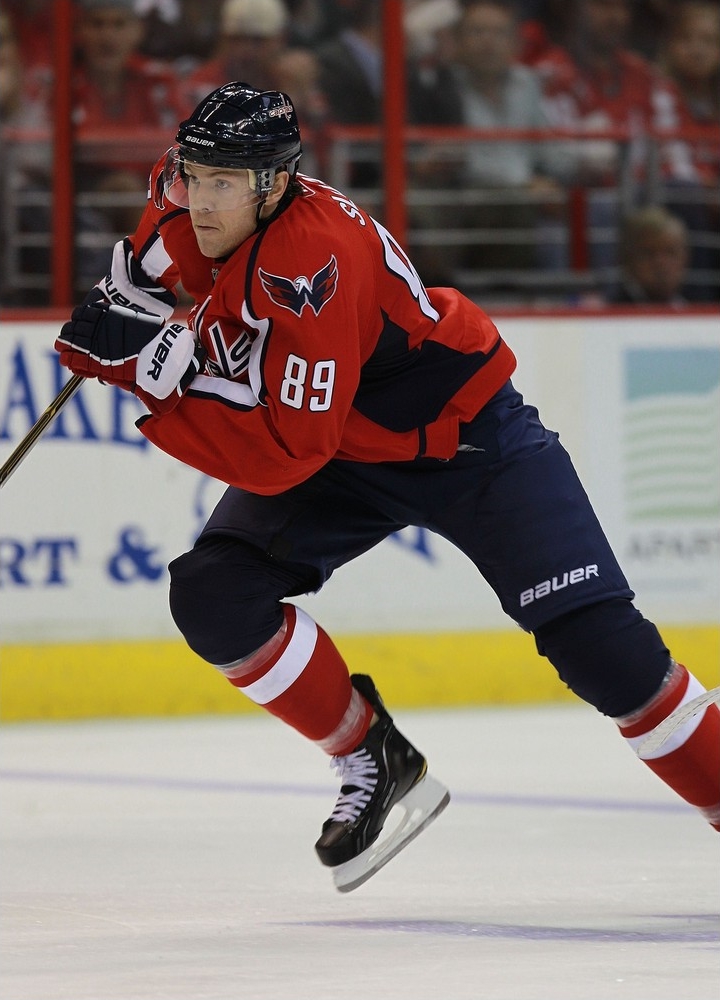 Volleyball Alberta Newsletter
Posted on: May 31, 2016
Start Time: May 31, 2016 @ 9 AM
Location: Calgary
Peak Power is proud to be able to provide player development content in the area of strength and conditioning to the Volleyball Alberta. We will be posting a series of articles over the upcoming year for Volleyball Alberta Members.
There are many factors that contribute to being a great athlete and more specifically a great volleyball player. However, there are some attributes that are exponentially more important than others. Some of these characteristics are physical or genetic in nature that we have no control over such as height and muscle fiber type. There are also traits we can improve and increase through hard work and proper training practices including vertical jump height, conditioning, speed and agility as well as strength.
The sport of volleyball is a fast, dynamic game where amazing athletic feats are produced and witnessed on a regular basis. To perform these feats, you must have incredible athleticism and skill. But what makes a great volleyball player? Why do some individuals make it to the next level while others never seem to quite get there? An important factor in improving performance is developing body awareness, meaning you are aware of your movements, compensations, weaknesses and strengths. You must learn how movements should feel when performed properly and how movements shouldn't feel when performed poorly. Body awareness is developed through training, deliberate practice and experience.
Here are 5 physical characteristics of great volleyball players…
HEIGHT TO WEIGHT RATIO: Volleyball players should have a good height to weight ratio meaning they are ideally tall but also have a low body fat percentage. The less body fat you have, the less mass you must move when jumping and landing, sprinting or changing direction. Males should strive for 8-15% body fat while females should try to be within 15-22%.
VERTICAL JUMP POWER: It's fairly obvious that almost all great volleyball players possess incredible vertical jump power. Whether it is the spike jump or block (countermovement) jump, its crucial for front row players to be able to reach huge heights to increase their performance and effectiveness. Vertical jump is mainly determined by technique, muscle fiber type and power. Of course, technique and power can be increased through plyometrics and strength training!
CARDIVOASCLUAR FITNESS: Athletes and volleyballs player need to possess great cardiovascular conditioning to not only perform at their best on every set but to last longer and recover quicker. Aerobic fitness or VO2 Max scores are largely genetically predetermined but that doesn't mean they cannot be increased through conditioning training. Even though volleyball is predominantly a power or anaerobic sport, having a larger VO2 max will increase your endurance as well as help you to recover faster in between sets and matches. Males should try to be above 50 ml/kg.min for VO2 Max scores while females should push for greater than 40 ml/kg.min.
SPEED AND AGILITY: Speed and agility are possible two of the most underrated aspects of volleyball, especially for back row players. Whether is it moving laterally at the net or in all directions in the back court, being able to accelerate, decelerate and change direction quickly and efficiently are key to being an effective player. According speed and agility expert Lee Taft, movement is almost solely determined by three things: force, angles and mechanics. The more force you can produce and push into the floor, the faster you will be. The better your angles and mechanics are, the more efficient you will be at changing direction and moving dynamically. This becomes evident in the 20-meter sprint and T-test. The good news is, all of these attributes can be improved through strength and movement training!
ROTATIONAL AND HITTING POWER: Rotational and hitting power are huge factors in volleyball, especially for attacking or offensive players. Core and shoulder stability, strength and mobility must first be established to ensure the spine, hips and shoulder are able to withstand the forces that hitters put on them. After establishing these factors, power can then be worked on to increase the amount of force and speed in which we can contact the ball.
Overall, it takes many attributes to be a great athlete and volleyball player. Some of which we can't change but many of which we can influence and improve! Whether it be overcoming failures or committing to achieving your goals, mental toughness is key staying focused on the positive and remaining confident in yourself. Mental toughness and confidence are largely influenced by three things; attitude, preparation and experience. Attitude is determined by one thing and one thing only; you! If you prepare for competition the best way you can through strength and conditioning training and deliberate practice, you are guaranteed to be more confident heading into your next match or season. If you are more confident, you will perform better on the court thus increasing the amount playing time and opportunities you will receive to play at higher levels. Strength and conditioning training can improve almost any physical characteristic whether it is strength, power, mobility, VO2 Max or body fat percentage. There is no doubt that hard work and a positive attitude can overcome any potential obstacle that stands in the way. It was Garth Henrichs who said, "The person who is waiting for something to turn up might start with their shirt sleeves." Get to it.
(Peak Power Sport Development was founded in 1995 and is located at SAIT in Calgary, AB. Anyone looking for more information about strength and conditioning training for volleyball or any other sport can visit our website at www.sportdevelopment.com or email us at peakpower@sportdevelopment.com. We can also be reached by phone at 403-284-7175.)
*All vertical jump heights, T-test and 20m sprint standards can be found on the Volleyball Alberta website at www.volleyballalberta.ca/team-ab-results
Volleyball Alberta Newsletter - Vertical Jump
Posted on: June 29, 2016
Start Time: June 29, 2016 @ 12 AM
Vertical jump power is crucial to having success in the sport of volleyball. Players must be able to reach huge heights to increase their performance and effectiveness at the net, whether it is the spike (one hand) or block jump (two hands). Vertical jump is mainly determined by technique, muscle fiber type and force production. Unfortunately, we don't get to choose our parents or what our genetic make-up looks like, but we can produce changes in our performance by improving jumping technique and increasing our power production. Technique and power production are largely influenced by training and can have a huge effect on increasing vertical jump height and explosiveness. To improve as a player, vertical jump training should be a priority for all volleyball athletes.
GENETICS/ MUSCLE FIBER TYPE
The human body is made up of two different types of skeletal muscle: Type I and Type II fibers. Type I fibers (slow twitch) are generally fatigue resistant and have a high capacity for aerobic energy supply (with oxygen), but they have a limited potential for rapid force development. Type II fibers (fast twitch) are essentially the opposite of the slow twitch fibers and are characterized by being easily fatigable, low aerobic capacity, rapid force development, and high anaerobic power (without oxygen). There are two subdivisions of Type II fibres: A and B. Type IIa fibers can use both aerobic and anaerobic metabolism almost equally to create energy and are in many ways are a combination of Type I and Type II muscle fibers. Type IIb fibers are the "classic" fast twitch muscle fibers that excel at producing quick, powerful bursts of speed and are extremely important in regards to vertical jump height and power. With training, Type IIb fibers can take on some of the endurance characteristics of Type IIa fibers and Type IIa fibers can take on some of the strength and power qualities of Type IIb fibers. However, fibers cannot be converted from Type I to Type II or vice versa. What an athlete is born with is what he or she must live with. In regards to volleyball and increasing vertical jump height, we want to try to convert Type IIa fibers into Type IIb fibers to become more explosive and increase our force production.
TRAINING CONSIDERATIONS
Athletic training can produce numerous positive benefits when it comes to volleyball and vertical jump height. With a well-designed program focused firstly on stability and strength, then progressing to plyometric and power training, any particular athlete can make major improvements in vertical jump height and force production.
Before we begin training explosive or ballistic movements, we must first ensure the athlete can load and stack his or her body weight properly. This is done through classic strength training exercises or variations such as the squat, deadlift, lunge etc. It is imperative to stabilize and strengthen the lower body using both bilateral (both legs) and unilateral (single leg) exercises to improve dynamic stability and reduce the risk of potential injury.
Once the athlete is able to stack their joints in a safe and proficient manner, plyometric training should then be introduced to improve a whole host of physical attributes including motor coordination, muscle elasticity, rate of force production and more. This is also the time when weightlifting movements like the clean and jerk and snatch should be initiated to develop strength and well as speed. One must remember… the higher one jumps, the farther they fall when coming back down to the court. They must be strong enough to handle the forces they put on their bones and joints. Weightlifting is a great way to improve total body power, control, and timing as it requires the athlete to lift the weight in a very efficient yet explosive manner. It also can help to improve loading and weight absorption techniques as the athlete must absorb and catch the load in challenging positions they are not typically used to.
When training to increase vertical jump height as well as reduce the risk of injury, a large emphasis should be put on developing the posterior chain, which includes the hamstrings, glutes and lower back. Posterior, meaning behind or at the rear; this muscle chain includes muscle groups that comprise the back side of our body. The importance of developing a strong and well-balanced posterior chain cannot be understated. Since the sport of volleyball is lived in a semi-squat position, the quads often have the tendency to get over developed in relation to hamstrings. Lloyd & Buchanan (1996, 2001) found that inadequate quadriceps or hamstring strength can result in compensatory mechanisms that may place an individual at risk for ACL injury by contributing to excessive transverse (rotational) and frontal (side to side) plane motion at the hip and knee.
All in all, there are numerous different ways to increase our vertical jump height, all of which involve hard work and dedication. If you want to increase your vertical jump, first improve your technique, then improve your basic strength, then improve your power/explosiveness. In regards to strength and conditioning, technique and force production are the two biggest ways we can increase our vertical jump height. Technique is obviously tremendously important as it doesn't matter how strong or powerful we are if we can't move our body in an efficient manner. When it comes to force production, it all comes down to how hard we can push the ground away from us. The more force we can push into the ground, the more force we will have to combat gravity and subsequently the higher we will jump. Increasing force production is accomplished through tireless hours in the gym accumulating strength and ultimately power, so get to work!
(Peak Power Sport Development was founded in 1995 and is located at SAIT in Calgary, AB. Anyone looking for more information about increasing vertical jump height or strength and conditioning training for volleyball or any other sport can email us at peakpower@sportdevelopment.com or we can also be reached by phone at 403-284-7175.)